Hospital Director
Tohoku University Hospital
Teiji Tominaga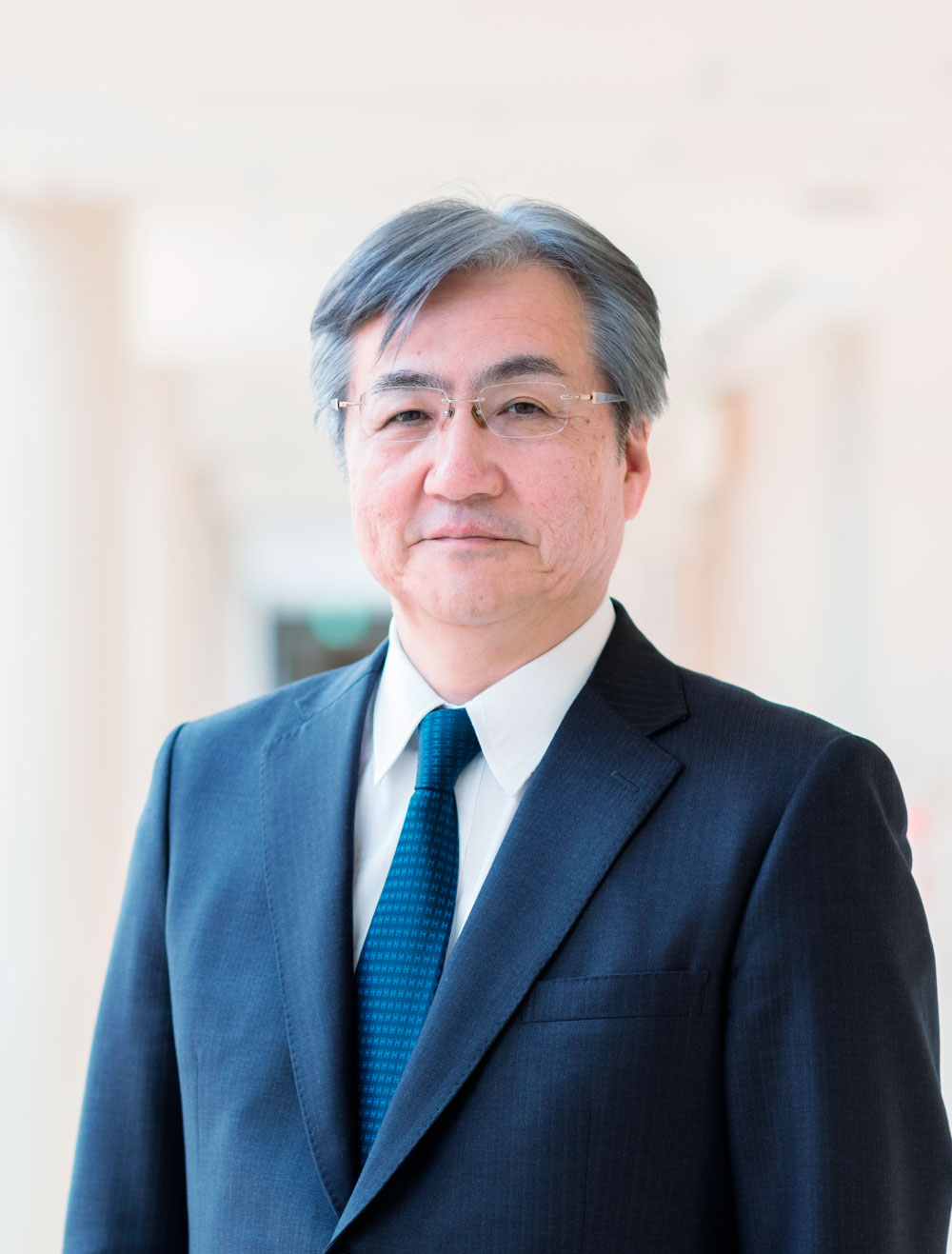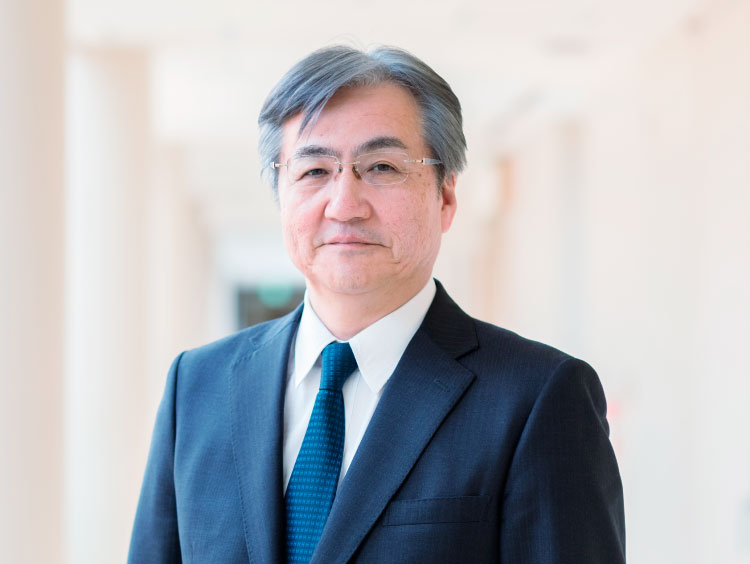 We train "Design Head": Medical professionals and entrepreneurs who design and create future medicine. Professional administrators who can support entrepreneurs.
Japan is facing accumulating problems due to rapid progress in the aging population, which is unequaled anywhere in the world, diversification of medical needs, and workstyle and lifestyle changes including that of physicians. Tohoku district, located at northeast part of main island Honshu, is experiencing extreme of those constraints, and mismatch of increasing needs (ex. uneven distribution of physicians and provision of local medical care), and supply (ex. operation of advanced care hospital by effectively utilizing limited medical resources) is more than ever before.
In an attempt to satisfy these conditions, we have started Tohoku University Hospital Bedside Solution Program, Academic Science Unit (ASU), and accepted 1,400 research and development (R&D) personnel from 46 companies for understanding needs "worth challenging for new business" from March 2014, managed by the Department of Biodesign, Clinical Research, Innovation and Education Center, Tohoku University Hospital (CRIETO). Based on the concept "Welcome to Bedside and Brainstorming," we have investigated "problems worth solving" and "problems worth for new business" with medical professionals, and engaged in innovation from a clinical perspective.
We also started Tohoku University Hospital Smart Hospital Project under direction of Hospital Director, Prof. Teiji Tominaga from October 2019 The key word is "Comfortable for All", and intended to achieve, improving outcome, improving patients satisfaction, with lowering cost and increasing satisfaction of medical professionals. OPEN BED Lab (OBL) and AI Lab have been started to facilitate the project.
The OBL have two functions: place to improve workflow of the prototype and concepts that have been developed including the one developed in ASU, and also the place to bring in new technology to improve working efficiency of medical professionals.
The AI Lab provides an integrated facility from the setting of "problems to be solved" to commercial implementation, based on the need to achieve hospital functions providing efficient, safe, and effective medical care by optional management of artificial intelligence and computer sciences, which are increasingly important.
Our hospital provides a facility where the experience of the patients and medical professionals can be observed end to end, as "a show case for the problems of medical care and healthcare," to examine the essence of the problems, design solutions by identifying "problems to contribute to a solution," and implement appropriate strategy. We want to effectively contribute to the solution of problems in the Tohoku district, Japan, where such problems will increase in the period up to 2040.
The Tohoku University Future Medical and Healthcare Design Program was started with the support of Ain Pharmaciez Inc. in April 2020. The Program is intended to train medical professionals and associated administration professionals. We are hoping that medical professionals, industry outside the medical category, government, and academia can cooperate to foster the human resources necessary for the future. We will develop the Future Medical and Healthcare Design Program to provide future solutions unprecedented in Japan, which will solve the problems of future medical care and achieve a better future for medicine.
We hope to receive more support and cooperation from all concerned.